Leesfield Family Charitable Foundation Name Recipient of Annual Scholarship
MIAMI – December 4, 2008 – The Leesfield Family Charitable Foundation announces it has awarded a $1,000 law school scholarship to Doris Torres, a third year law student at Florida International University and president of the Hispanic Law Students Association. The scholarship was granted in association with the Florida Association of Women Lawyers (FAWL) and presented today at its 26th Annual Judicial Reception and Scholarship Presentations event at the Ritz-Carlton in Coconut Grove.
"The Leesfield Foundation is proud to support FAWL and its commitment to help exemplary female law students like Doris fulfill their ambition to pursue a career in law," said Patricia Kennedy, a partner with Leesfield Scolaro. "We look forward to witnessing her future successes and will continue to seek and support more worthy law students throughout the years to come."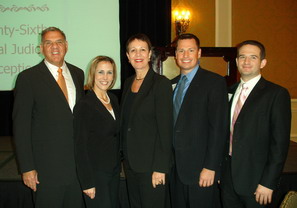 Founded by Ira Leesfield, managing partner of Miami-based trial law firm Leesfield Scolaro, the Leesfield Family Foundation is a not-for-profit foundation designed to support organizations that work to enrich and enhance the lives of the underprivileged throughout South Florida and the world. Over the past decade, the Foundation has provided nearly $1 million in funding to charitable organizations throughout South Florida.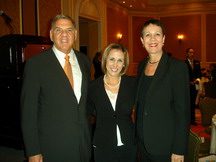 FAWL is a professional organization dedicated to promoting the advancement of women in the legal profession. Its membership is comprised of lawyers, judges, and professionals within the business community. The Leesfield Foundation is credited as being the first law firm affiliate to fund a FAWL scholarship. This year marks its 13th consecutive year of participation.
The Foundation supports a number of additional scholarship funds, among of which include the Harold Foster Memorial Scholarship at Nova Southeastern University and the Dan Pearson Scholarship at the University of Miami School of Law. Since 1994, the Foundation has also endowed the Leesfield/American Trial Lawyers Association (ATLA) Student Scholarship to provide assistance to students who exemplify a high commitment to trial advocacy and public justice.