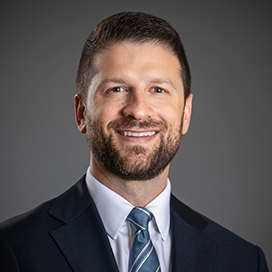 Justin B. Shapiro
Partner
Justin B. Shapiro is an award-winning trial attorney and lecturer in the areas of complex personal injury and wrongful death. He has acted as lead counsel in obtaining more than $200 million in jury verdicts and settlements throughout the State of Florida, including numerous record-breaking recoveries that have inspired the nation's largest corporations to improve their safety practices. In 2017, he obtained a $36 million jury verdict for the family of a teenager who was struck and killed by a delivery driver, which was reported by TopVerdict.com as the largest pedestrian accident verdict of the year in Florida. Later, in 2022, he completed a $16 million settlement for the victim of a vicious sexual assault at a North Miami hotel, which remains the largest settlement in the history of Florida for negligent security at a hotel or resort. Justin's commentary on his high-profile cases has been featured on ABC News, NBC News, New York Post, The Sun, The Independent, and Daily Mail.

As part of his diverse practice, Justin is an industry leader in the area of recreational watersports, and particularly, injuries involving jet skis, wave runners, and other personal watercraft (PWC). For over a decade, Justin has taken on the largest PWC manufacturers and rental excursion companies, achieving numerous multi-million dollar recoveries despite his clients executing pre-ride liability waivers. This includes a $3,000,000 settlement for the family of a woman who was struck and killed by an inexperienced jet ski rental customer in the course of a guided jet ski tour in 2017. His special focus on watersports cases extends beyond ensuring maximum compensation for his clients. He regularly provides insight and testimony regarding his cases to the Florida legislature to ensure each revision to laws governing watersports activities promotes the highest degree of safety.

Justin has a reputation for taking on especially challenging cases where other attorneys decline. He is a firm believer that those who cause grievous injuries should be held fully accountable regardless of any legal defense or technicality that undermines the concept of justice. To that end, in 2016, he represented a woman who came to Leesfield Scolaro after multiple law firms declined to represent her. She was struck and run over by a vehicle while attempting to cross the street in Downtown Miami, resulting in traumatic brain injury and numerous orthopedic fractures. The driver of the vehicle had no insurance, prompting multiple law firms to withdraw from representing her. Justin took a more relentless approach and determined the driver's employer should be held fully responsible for the collision. Justin argued that, even though the driver was not working on the day of the incident, and even though he was driving his own personal vehicle, his employer should nonetheless be held responsible because he was in Miami for an overnight work trip from Central Florida. After months of tireless work, Justin obtained a settlement of $6,000,000 where multiple other law firms failed. He and his team are routinely called upon by "big advertisers" and high-volume law firms to assert the quality and creativity required to achieve the greatest degree of success for their clients.

In addition to his success as a trial lawyer, Justin enjoys educating the legal community on his various areas of expertise. He is invited to speak to trial lawyers associations across the country on his proven techniques for maximizing the value of all severe injury and death cases. He is also called upon to lecture to national audiences on legal issues most commonly arising in Florida, including watersports injuries, maritime and boating accidents, and cruise ship litigation. He is a regular speaker at the American Association for Justice's (AAJ) Annual Conventions, the largest trial lawyers association in the United States, with more than 50,000 members worldwide.

Mr. Shapiro earned his Juris Doctor degree, magna cum laude, from the University of Miami School of Law, where he graduated in the top 7% of his class. He received his Bachelor of Arts in psychology, cum laude, from the University of Central Florida.


Education
Juris Doctor, magna cum laude, University of Miami School of Law

Order of the Coif
Dean's List (five semesters)
Editor, Inter-American Law Review
Dean's Certificate of Achievement - Torts


Bachelor of Arts in psychology, cum laude, University of Central Florida

President's 4.0 Honor Roll (four semesters)
Sigma Phi Epsilon Fraternity

Honors
Daily Business Review's "Verdicts Hall of Fame"
Daily Business Review's Top Rated Lawyer 2019

ALM (American Lawyer Media) "Top Verdicts of 2017"
National Law Journal's "Top Verdicts and Settlements of 2017"

ALM (American Lawyer Media) 2018 Top Ranked Lawyers

AV Preeminent (Highest) Rating by Martindale-Hubbell
Selected to Super Lawyers' Rising Stars 2017, 2018, 2019, 2020, 2021, 2022
Selected to Marquis Who's Who in America - Lawyer Edition

Selected to The National Trial Lawyers' "Top 40 Lawyers under 40" publication

Speaking Engagements/Publications
Speaker - 2023 American Association for Justice Annual Convention, "N.N. v. Rodeway Inn - Anatomy of a Record-Breaking Negligent Security Recovery," Philadelphia, Pennsylvania.

Workshop Leader - 2023 AAJ New Lawyers Boot Camp, "Elevating Demand Letters," Vail, Colorado.

Speaker - 2022 American Association for Justice Annual Convention, "Overcoming Waivers in Recreational Tort Cases," Seattle, Washington, July 17, 2022.

Speaker - 2021 American Association for Justice Annual Convention, "The Rising Tide of Cruise Ship and Watersports Litigation," Las Vegas, Nevada, July 10, 2021.

Speaker - Amped Up Virtual Justice Convention, "The Reinvented Wheel - Building Your Auto Negligence Case," July 13, 2020.

Speaker - Litigation at Sunrise: San Diego, California, "Cruise Ship Litigation: Avoiding the Procedural Pitfalls," July 29, 2019.

Speaker - 2019 American Association for Justice Educational Series Webinar, "E-Scooters: Safety Concerns, Litigation, and Potential Litigation," March 28, 2019.

Speaker - 2018 American Association for Justice Annual Convention, "Defeating Liability Waivers and Other Contractual Defenses in Travel-related Injury and Death Cases," Denver, Colorado, July 11, 2018.

Co-Author - Same Road, New Rules: Make Way for E-Scooters, Trial Magazine, February 2019.

Author - What Are They Smoking?! Mexico's Decriminalization of Small-Scale Drug Possession in the Wake of a Law Enforcement Failure, 42 U. Miami Inter-Am. L. Rev. 115 (2010).
In the Media
"Survivor of Florida Hotel Rape Caught on Camera Settles with Rodeway Inn for $16 Million," New York Post, July 13, 2022.

"One Million Reasons to Listen to This Miami Lawyer's Deposition Strategy: Seven-Figure Settlement," Daily Business Review, March 7, 2023.

"Lockdown Litigation: How this Miami Lawyer Secured a $6 Million Settlement During the Pandemic," Daily Business Review, August 27, 2020.

"Fatal Key West Jet Ski Collision Results in $2.88M Settlement," Daily Business Review, October 10, 2017.

"This South Florida Lawyer Overcame the 'Stigma' of Trip-and-Fall Cases to Secure a 7-Figure Settlement," Daily Business Review, January 10, 2022.

"Personal Injury Suit Over Discarded Rusty Nail Results in $900K Verdict," Daily Business Review, November 24, 2021.

"'The Lie that Doomed this Defendant': Miami Attorneys Land $2 Million Settlement Over Explosion," Daily Business Review, January 26, 2021.

"Miami Lawyers Negotiate Nearly $1.6 Million Settlement for Electrician Who Fell From Yacht," Daily Business Review, August, 7, 2018.

"'Not on My Watch': How Attorneys Negotiated a $1.5M Settlement with State Farm," Daily Business Review, January 4, 2023.

"Securing Punitive Damages for Medical Negligence Isn't Easy. Here's How These South Florida Attorneys Did it," Daily Business Review, December 22, 2021.

"Miami Attorneys File $25 Million Lawsuit Against 'Crime-Free' Apartment Complex After Fatal Stabbing," Daily Business Review, June 11, 2020.

"A Miami Lawyer is Reframing 'Negligent Hiring' as 'Premises Liability' After a Rape," Daily Business Review, April 14, 2020.
Past Employment
Intern, Miami-Dade Public Defender, Miami, Florida

Intern, Office of U.S. Senator Bill Nelson, Orlando, Florida